Author
Martyn L. Schorr
Editor
automotive books
ISBN
9780760352366
Or buy
Amazon
During my tenure with 605 magazine, I interviewed blues artist Hadden Sayers ahead of his scheduled performance in Sioux Falls, South Dakota. At one point in our conversation, he remarked that being a blues star was exactly like being a rock star, but without the fame, the girls, and the money. We laughed but Sayers taught me something valuable that day; something that has served me well throughout my career.
You do things because you love them and because you are passionate about them. Blues are like that. Automobiles too. But really, anything can be like this, if we let it.
Living The Dream
Bold Tones & Big Cars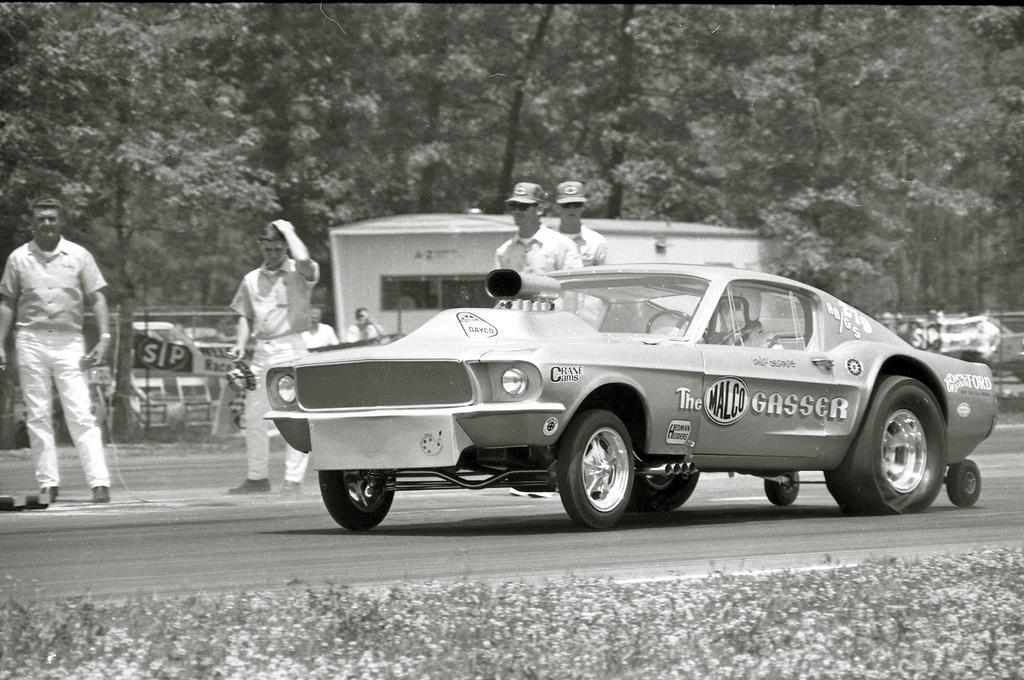 Author
Day One Gallery
Living The Dream
Day One reaffirms why I continue to invest the way I do in my automotive career. The book reminds me why I no longer diversified my writing (against some advice) and wrote strictly for this publication, in addition to helping to manage and direct it. I do it because I love cars and I love talking to people about them. And as we begin a new year, books like Day One can inspire us, whatever our chosen career fields, whatever our pursuits and passions.
In the foreword, Joe Oldham recalls the day he received his first red GTO convertible loan. He calls it a life-defining moment when Pontiac's rep handed him the keys at that press event in Los Angeles. Driving it along the Pacific Coast Highway would only reinforce this life-defining notion. Oldham's passion (and guts) finally landed him at Magnum Royal Publications in 1965, just at the dawn of the muscle car era.
"How did a stupid kid from Brooklyn end up with such a cool gig?" he writes. "If you were a car guy, like I was from childhood, that was a dream job."
Bold Tones & Big Cars
Oldham shares the mentorship of Marty Schorr, author of Day One and then editorial director of Magnum Royal Publications. Since Hi-Performance CARS derived its revenue from newsstand sales as opposed to advertising, its obligation was that the reader pay for the publication. And honesty was the policy, especially if a given car had flaws or was overhyped in its marketing. It was less politically correct than rival publications, instead being written by, as Oldham puts it, "the wise outlaws of New York". experiences with some of the greatest cars ever made. Schorr tells us the inside stories of the cars we love and dream of owning. Some of our favorites in the book include Pontiac's 1962 and 1963 Super-Duty 421 street and Swiss Cheese lightweight models, Chevrolet's 1963 Mystery Motor big block 427, Ford's 1963 Galaxie fastback, the Cotton-Owens Hemi Coronet and Plymouth's original 1968 Hemi Road Runner. .
Oldham died in October. Remembering his longtime friend, Schorr paid a fitting tribute, saying he was still impressed with Oldham's knowledge and skill. In many ways, the title of this book – Day One – is apt. It's a new year and that means new promises. Guys like Oldham looked at the world this way when it came to pursuing what they were most passionate about: it wasn't a day, but rather a day.
Day One: An Automotive Journalist's Muscle Car Memoir is available on Amazon and Motorbooks.
Author
Martyn L. Schorr has a history with high performance cars dating back to the beginning of Ford's total performance era more than fifty years ago. . He rode with Carroll Shelby and was at the press conference in New York for the debut of the Lola-built Ford GT that became the GT40. Schorr drove the GT40 through the streets of New York and accompanied Mickey Thompson to Bonneville in 1969 to set a book full of records. Schorr is the author of Total Performance and Motion Performance, both published by Motorbooks.
Day One Gallery